The next time you'll visit the supermarket remember these basic vegetable and fruit buying tips to select the best produce.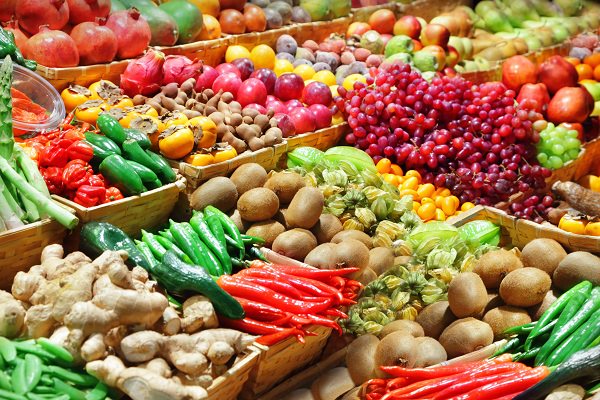 1. Apples
Pick the one that is firm and deep colored. You can also check for a sign of rosy tone both in green and yellow varieties. Late summer-early winter is a good season to buy apples. Learn more here!
2. Bananas
Choose unscarred bananas that don't have bruises on the skin. Ripe ones often have yellow skin but are fragile. Avoid grass green bananas. The more of it is here!
3. Watermelon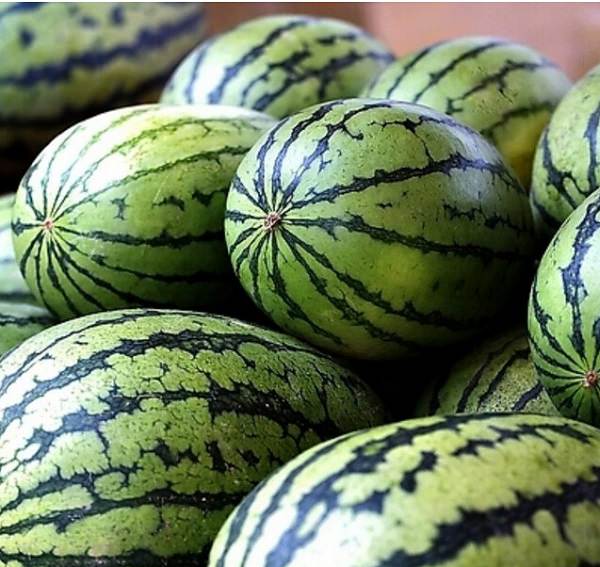 If you need a whole melon with deeply colored flesh, consider picking a firm and heavy one with a smooth skin. A well-defined yellow part or ripples on one side shows that it is fully ripe. Learn more here!
4. Leafy greens
The surface of your greens should be consistent, firm and evenly colored. Beware that softness in some parts can be a sign of spoilage. Leaves should be green and unbroken. Also, don't forget to smell it. Learn everything in detail in this vegetable buying guide!
5. Pears
Pick those that look golden and fragrant but not very hard with no dark spots or brown speckles. Learn more here!
6. Kiwi fruit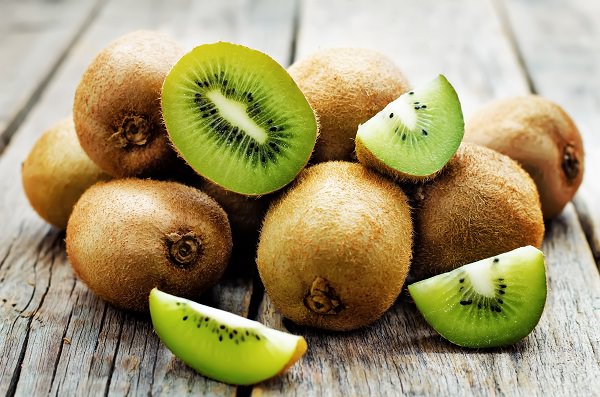 It should have a smooth and taut skin with no wrinkles, mold, bruises or discoloration. Any sign of discoloration means that the kiwi is overripe and deteriorating. Learn more here!
7. Oranges
For great flavor, pick oranges with firm, thin and smooth skin and sweet scent. Oranges that are soft and flabby must be avoided.
8. Asparagus
Look for those with firm spears with closed, plump and green tips. Avoid asparagus with the tips looking dry or have a brown color.  Here's a very informative article on picking asparagus to follow!
9. Plums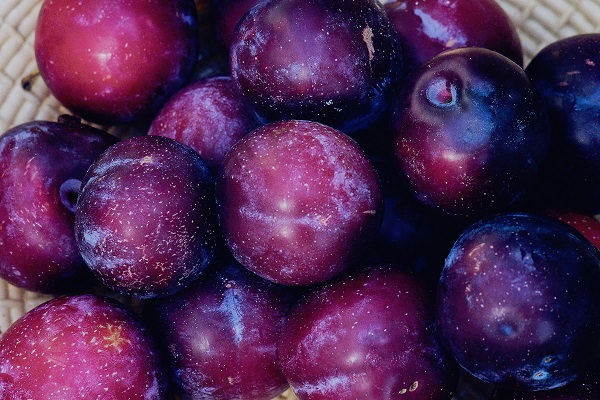 The best plums often have deep color and semi-soft tip. Those with rock-hard covers are unripe but only takes a few days to ripe. Avoid those with cracked skin. Learn more here!
10. Broccoli
Pick broccoli with firm stalks and tight green florets. It should also feel heavy, and the cut ends looking moist and fresh. Shy away from those with dry and brownish stem ends. Learn more here!
11. Avocados
Pick avocados with slightly soft skin. Firm ones take some time to ripe. Avocados with dents and cracks are not worth buying. Learn more here!
12. Carrots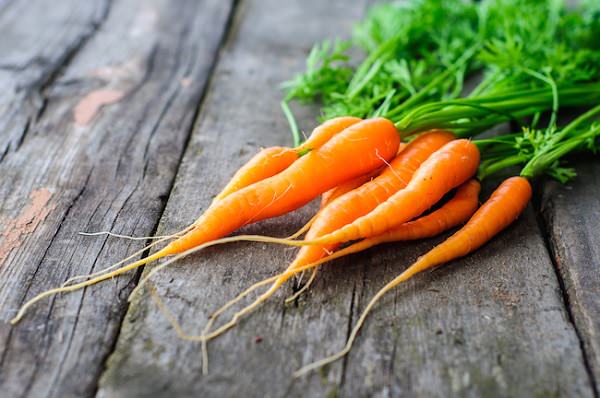 Try selecting firm and smooth skinned carrots that are brighter in color. Avoid picking carrots with cracks and rubbery feeling.
13. Grapefruits
Look for a yellow skin even if it's a red or pink grapefruit. Grapefruits don't need to be stored for long so opt for those that look fresh ones. November to April is the right season to buy grapefruits. Learn more here!
14. Pineapple
Consider choosing pineapples that are heavy for their sizes and come with sweet smell near the stem. Avoid pineapples with dark and soft patches as it can be a sign of damage or overripeness. Visit Wikihow to read the buying guide!
15. Celery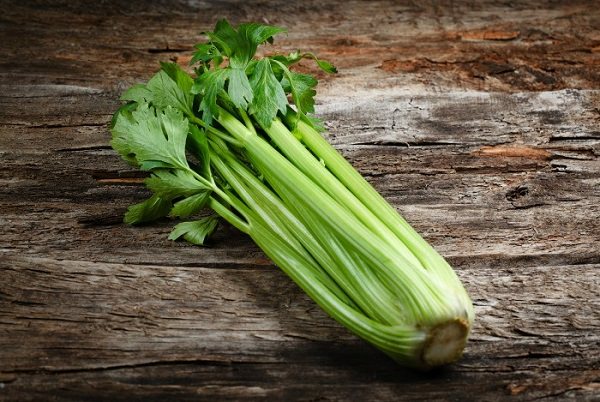 Pick celery with firm and unblemished stalks. Again, both the leaves and stalks should be green and not yellow. Don't buy those with soft stalks. Read more Celery buying tips at Thrifty Fun!
16. Strawberries
Ensure that your strawberries are fresh. Verify signs of ripeness and avoid moldy or damaged berries, smell the fruity fragrance. Freshness is vital as strawberries have a very short shelf life. Here's a helpful Strawberry Buying Guide!
17. Beets
When shopping for beets, consider picking small to medium bulbs that look smooth and round. Again, choose those that are still attached to the stems and leaves. Avoid those with soft spots. Visit PopSugar to learn more!
18. Cauliflower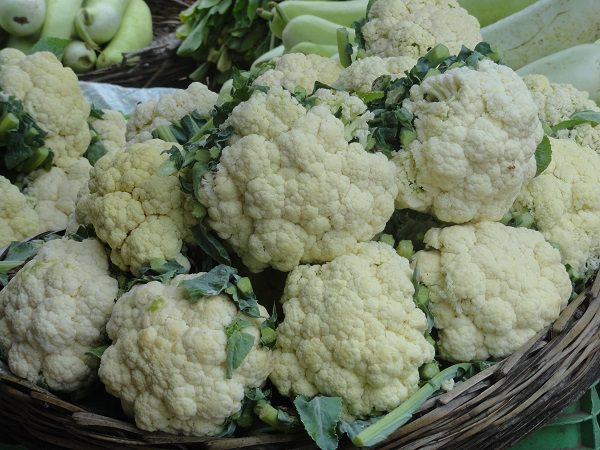 Select those with firm heavy heads and compact ivory-colored florets. Opt for those with fresh and green leaves. Be sure not to buy cauliflower with brown spotted florets and leaves. Learn more here!
19. Cabbages
Pick those with compact and bright green heads. Cabbages with wilted, loose outer leaves are not fresh. It should have green leaves and firm head. Learn more here!
20. Cucumber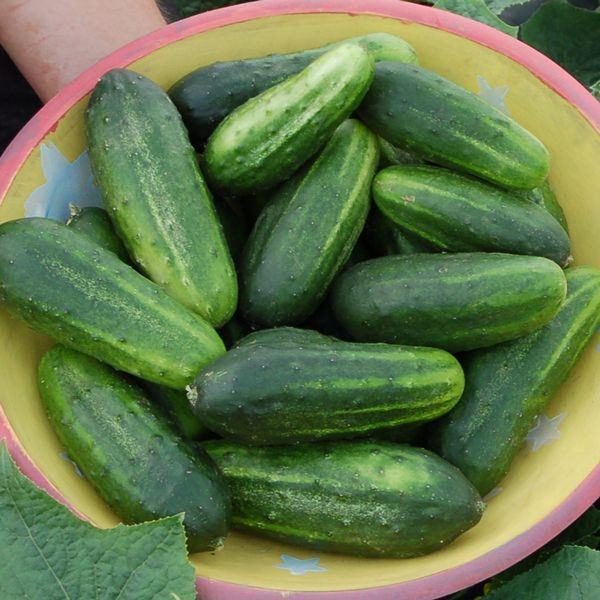 When purchasing cucumbers, pick those that look firm and green (dark green color and firm to touch). Ignore cucumbers with sponges. Regarding shape, opt for small and slender ones. Read everything in detail in this cucumber buying guide!