Organizing a tiny kitchen is a difficult task, but these tips and ideas will make sure you use every inch of space to the fullest.
1. Install a pocket organizer under the sink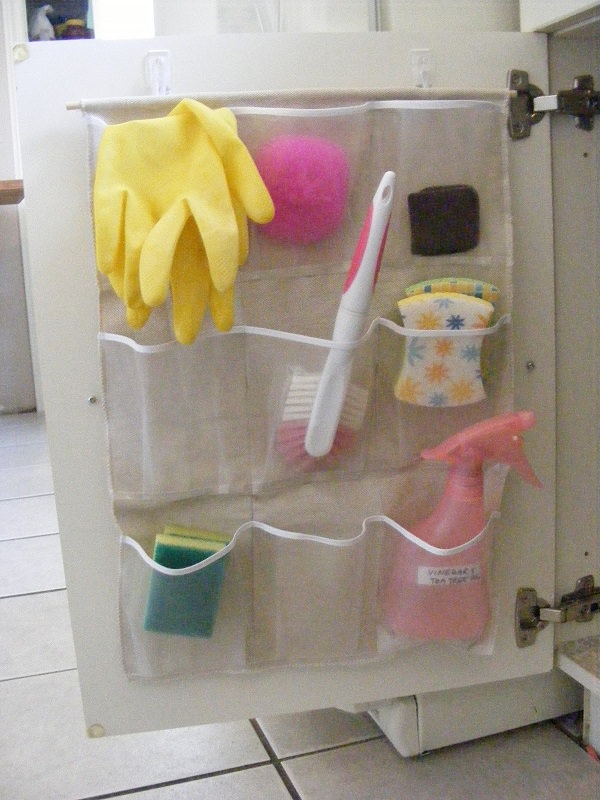 A pocket organizer on the door of sink cabinet can hide away all the small items that you don't use so often in the kitchen. Simply cut it down to the size and install it on the door to keep all your kitchen cleaning supplies organized. Here's more on it.
2. Use the space under the cabinets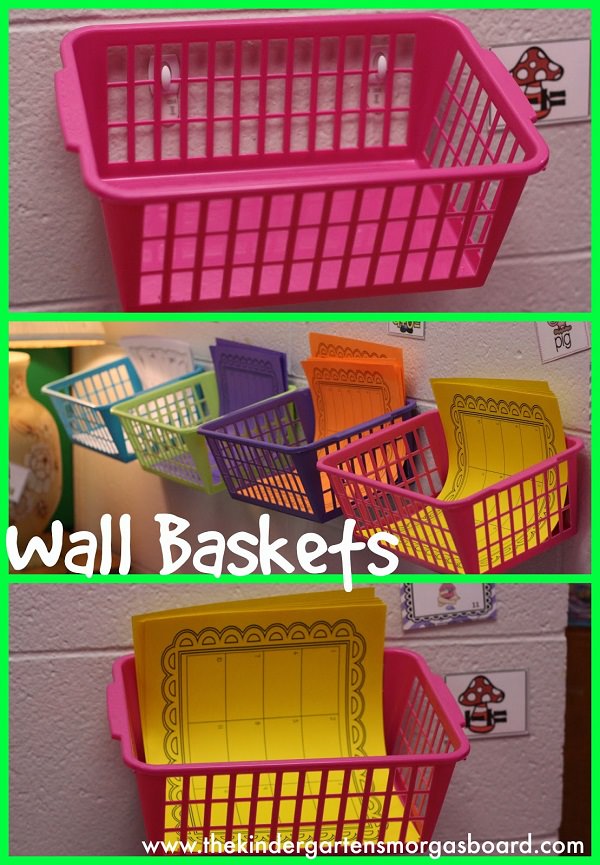 Under cabinet space shouldn't go to waste. Hang a basket on two command hooks and keep some items there. Scrubbers and sponges could go here. You could also throw in any small cleaning items that fit in the basket. Although this DIY tutorial is not for the kitchen, still it will work the same way.
3. Put items close to the places they are used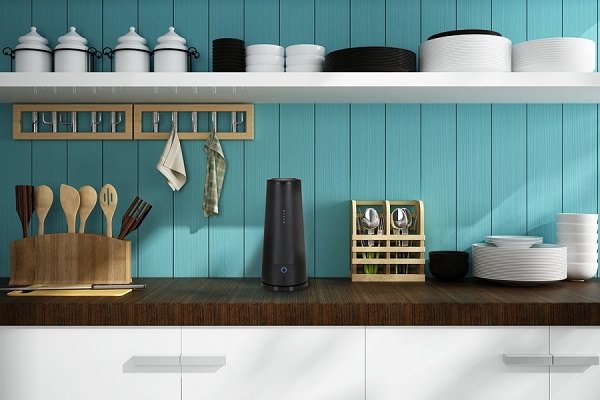 It saves you the trouble of having to move a lot in an already crowded kitchen. You'll also enjoy being in a kitchen where you don't have to look for things too long.
4. Use the bear sides of cabinets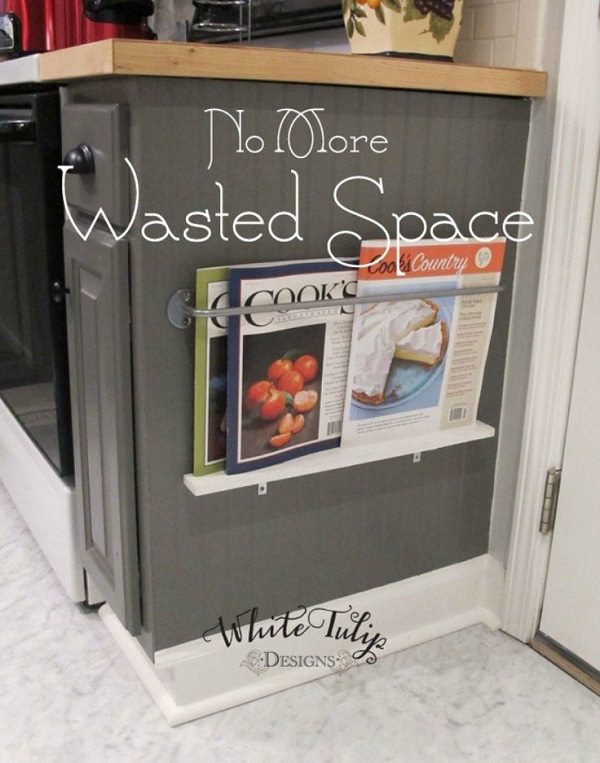 The sides of cabinets around the kitchen should have some purpose. Add hooks and use this space to hang a few things. The sides have plenty of free space that could be beneficial in many ways. Check this article to learn the ways you can use the sides of your cabinets.
5. Use a magnetic spice rack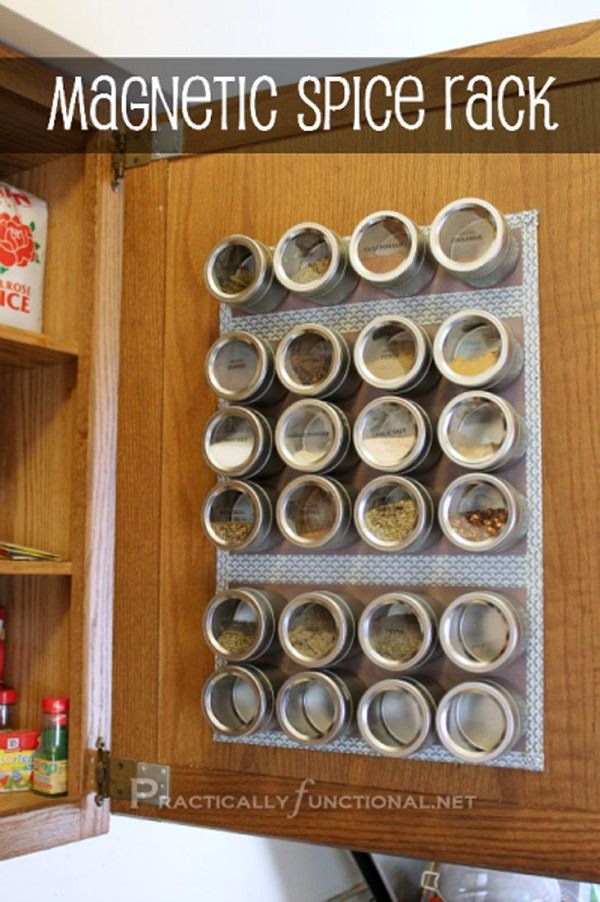 Your spices can stay behind a cabinet door. Hang a sheet of tin where the jars can hang, and your problem is solved. Here's the DIY.
6. Use an over the sink counter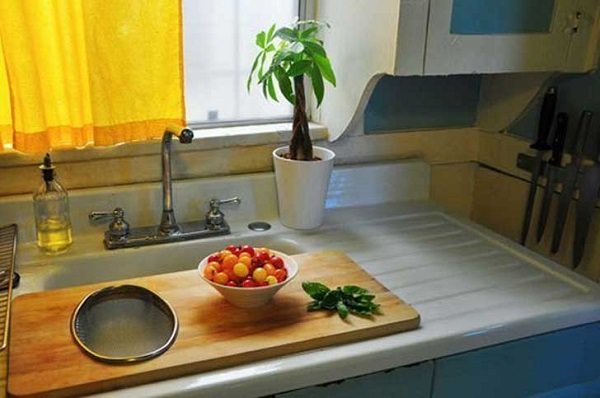 This creates more counter space and can also be used for some beautiful additions. The counter is small and fits just enough things to de-clutter the sink. Here's more on it.
7. Keep plastic bags contained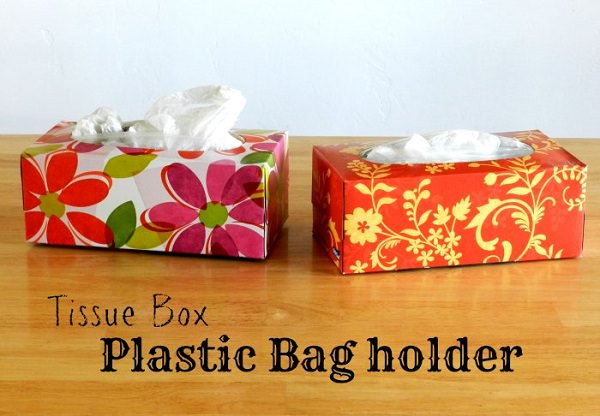 If you find that you have too many plastic bags and you have to collect them from all over the kitchen again and again, just put them in empty tissue boxes. They will stay compact and easy to find.
8. Use spaces that might have forgotten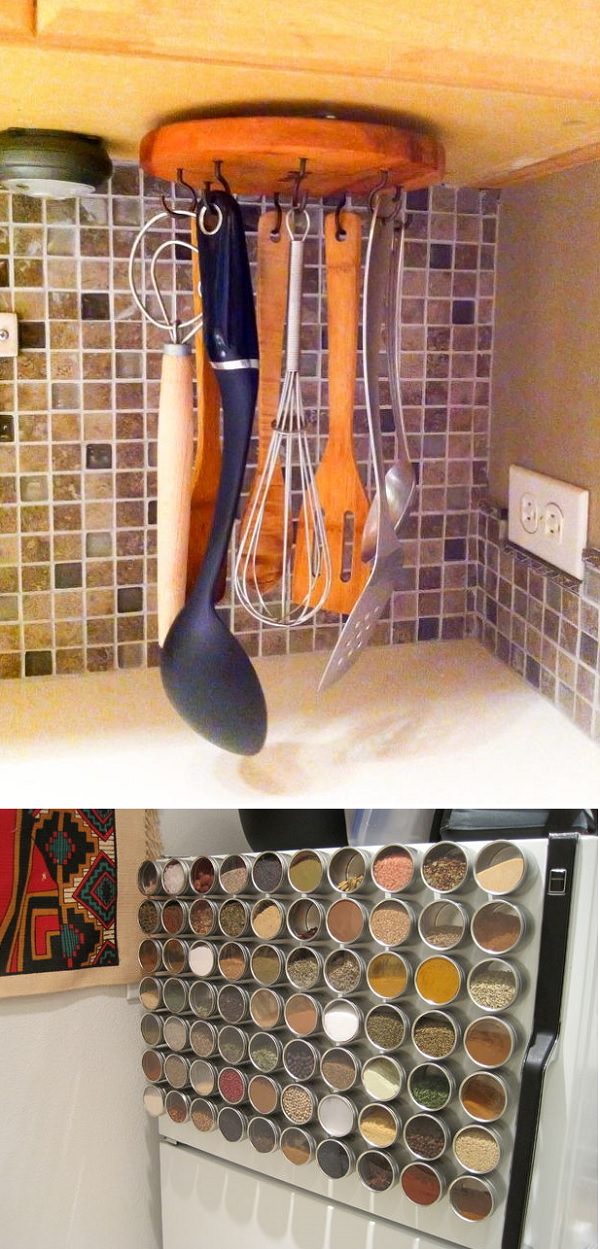 There are many areas in the kitchen that you might be missing out. Use areas like the back of the door to store small stuff, the front of the fridge to store spices, bottoms of cabinets to hang utensils. Hang the cutting boards and colanders here to free up some space.
9. Use magazine holders in a new way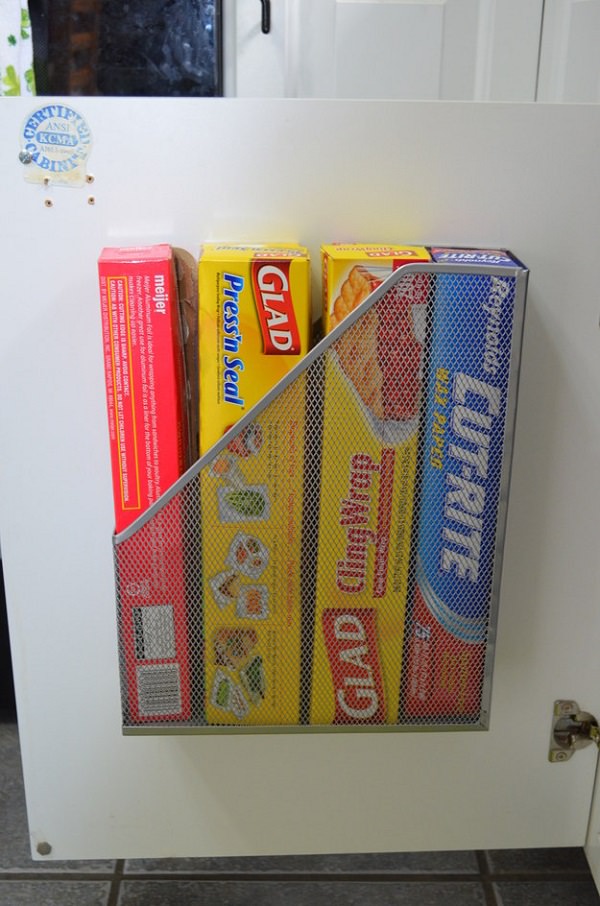 Mount a magazine holder on the inside of your cabinet doors and have them hold aluminum foil and plastic wraps neatly.
10. Get a lazy Susan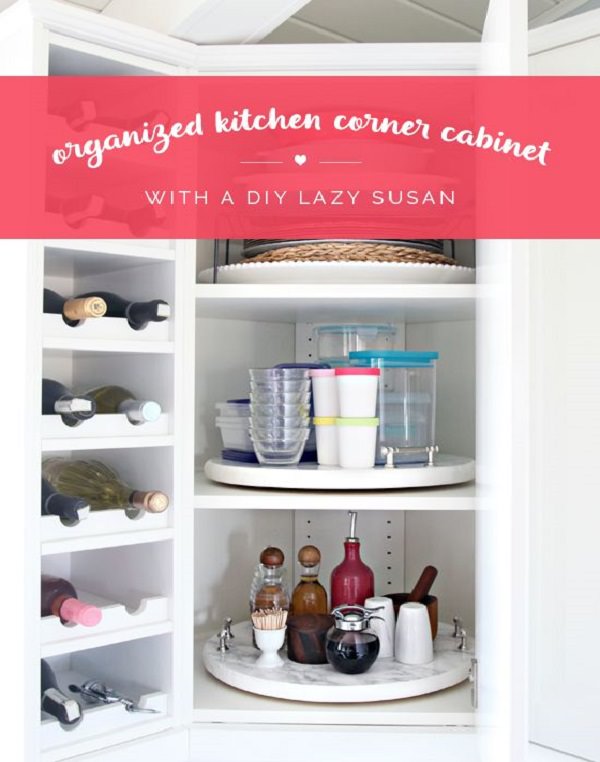 It is the perfect place to keep items that can spill. A lazy Susan is easy to clean and keeps such things in view. Check out the DIY here.
11. Keeps lids apart from the pots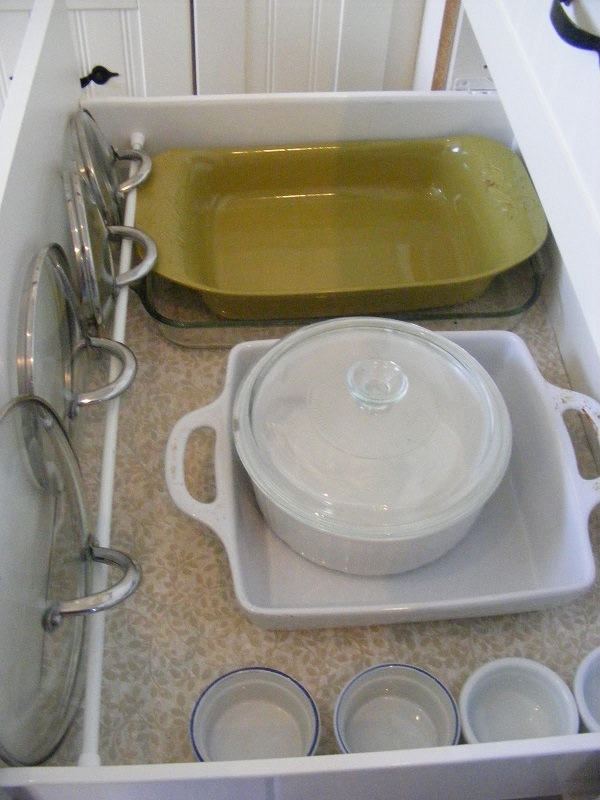 Lids have large handles that take up space and make for very awkward storing of your pots. Install a tension rod across one of the drawers and keep the lids upright. Keep them as such so that you have an easier time taking them out to use them.
12. Bring the toe kick back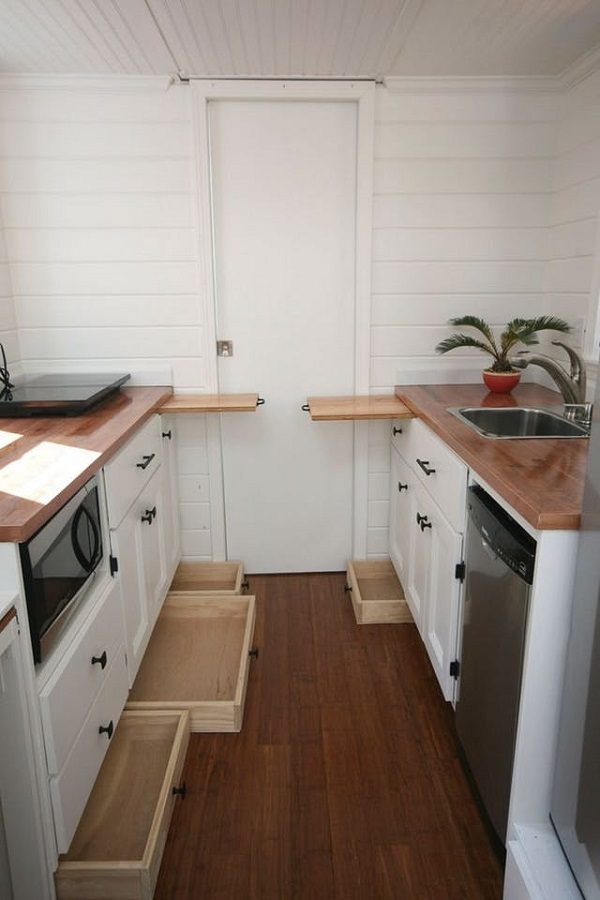 This is an excellent idea for hidden space for flat items that you don't use too often. You can keep your baking pans here.
13. Focus on vertical storage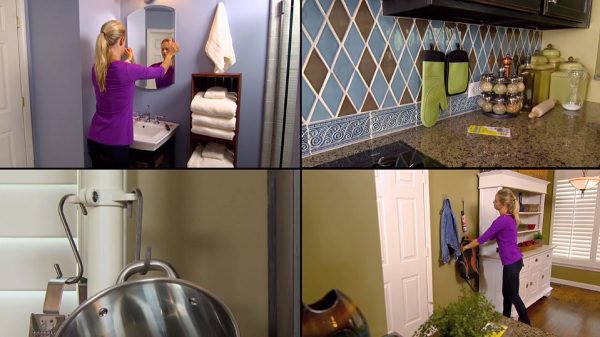 The whole idea is to free up as much space as you can having kept everything in the kitchen in order. Therefore install a vertical storage unit with shelves, a metal strip, and hooks. You can have your jars, serving spoons, and knives all in one place. Check the DIY tutorial here.
14. Use an island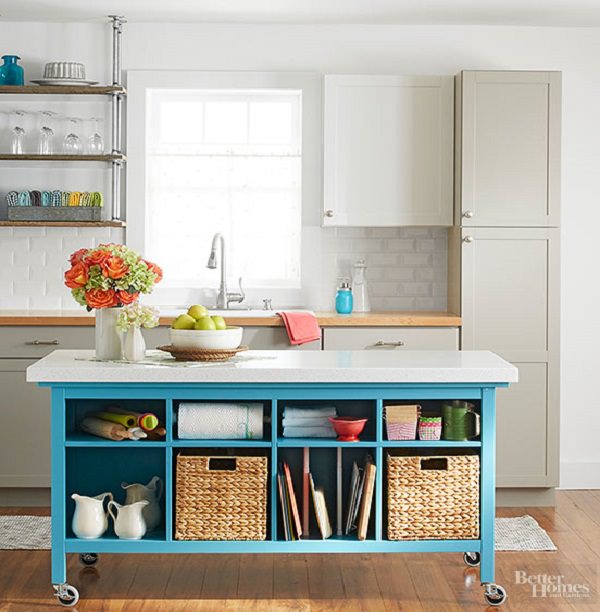 The kitchen island is a good storage place for things that are used on a daily basis in the kitchen. You could have your recipe books at the top and a few spices and utensils underneath them. Here are some DIYs to try.
15. A shelf for all your jars and tins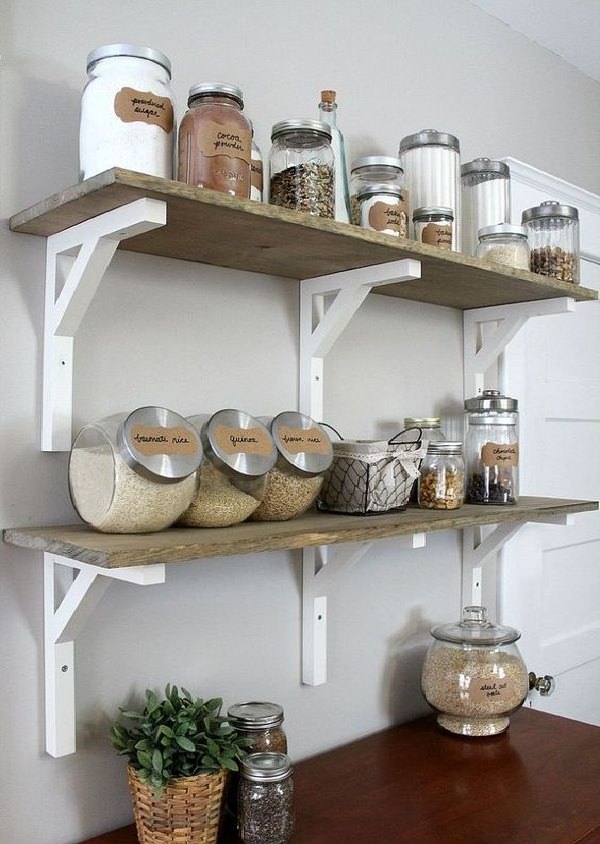 These are usually the first things that congest a small kitchen. You can have one shelf for all of them. Put the bins and tins at the top and have the mason jars hang at the bottom so that you don't have to deal with the exasperating scenario where they are lying all over.  Check the DIY's here.
16. Baskets can store a lot of things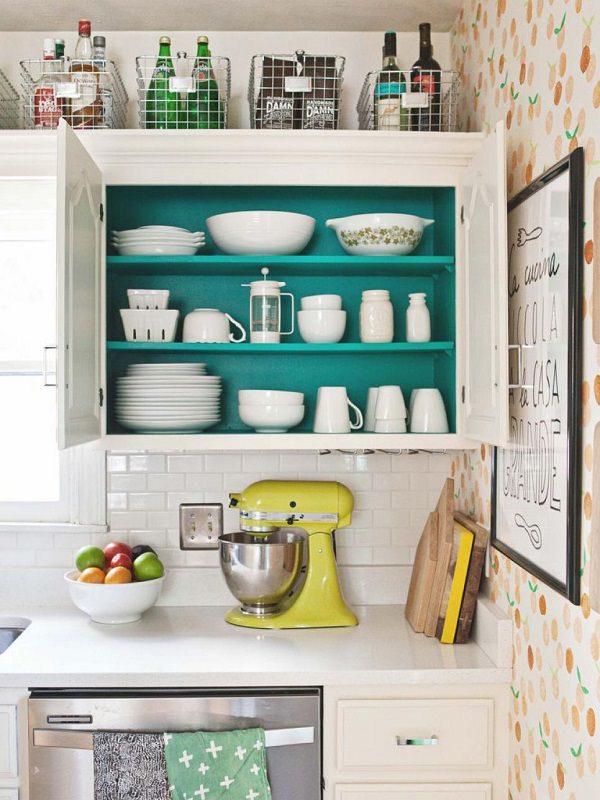 The top shelf can be dedicated to holding baskets with similar items. Such baskets can carry a lot of things that would otherwise clutter the sink and kitchen tops. Tins, cans, vegetables, and fruits are all suitable for a good basket. Here are some smart ways to use space above cabinets.
17. Use even the narrow spaces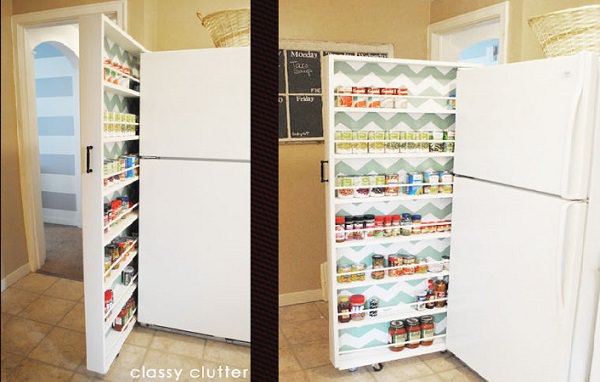 There is a narrow space between the side of the fridge and the wall that, more often than not, goes unused. You can build a roll-out pantry that fits in that space. It can be an excellent place to keep all the cans that you have around the kitchen. Keep the canned food in it and pull it out whenever you need something.
18. Place a rod with hooks over the stove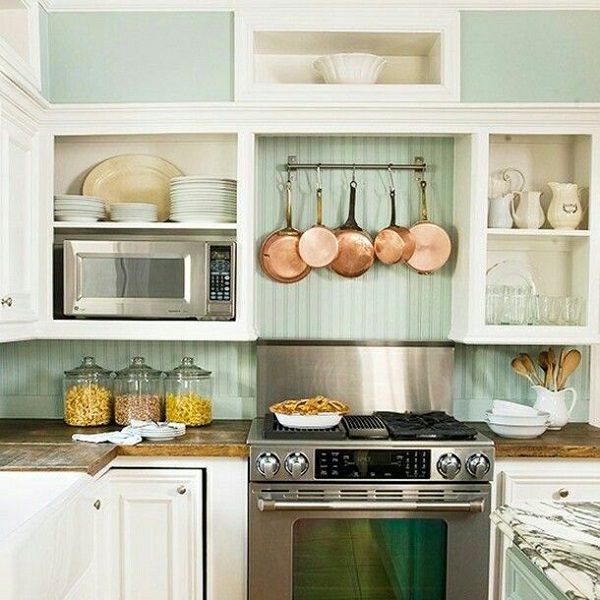 All the pots and pans can hang here or at least the ones that are most frequently used. The thing with this simple hack is that the pots and the stove are close to each other. The bigger pots might create a little clutter so watch out for that. Check out more inspiring ideas to hang pots and pans on thekitchn.
19. A plate rack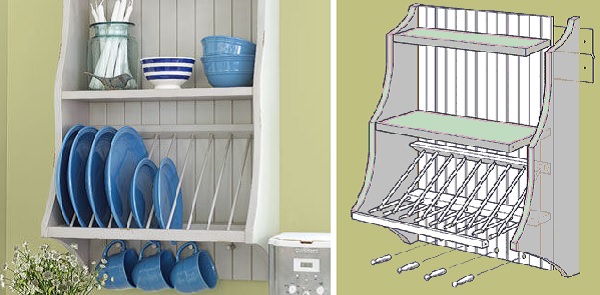 If you have a lot of platters, you can position a rack on one side of the cabinet. Aside from helping you handle the sizable platters in a simple way it also adds some aesthetic value if you have colorful platters. Step by step tutorial on Instructables.
20. A shelf that folds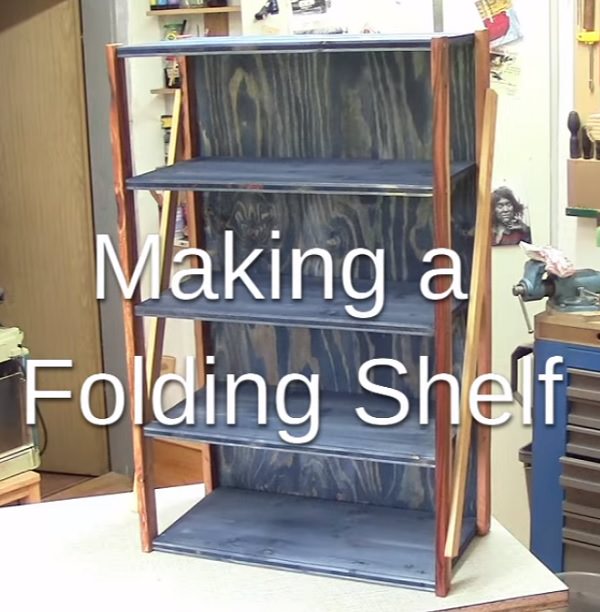 If you sometimes need recipe book in the kitchen, make this shelf that folds when you don't need it. This rack could hold your beverage and cookbook as you prepare something different.
21. Crockery drawers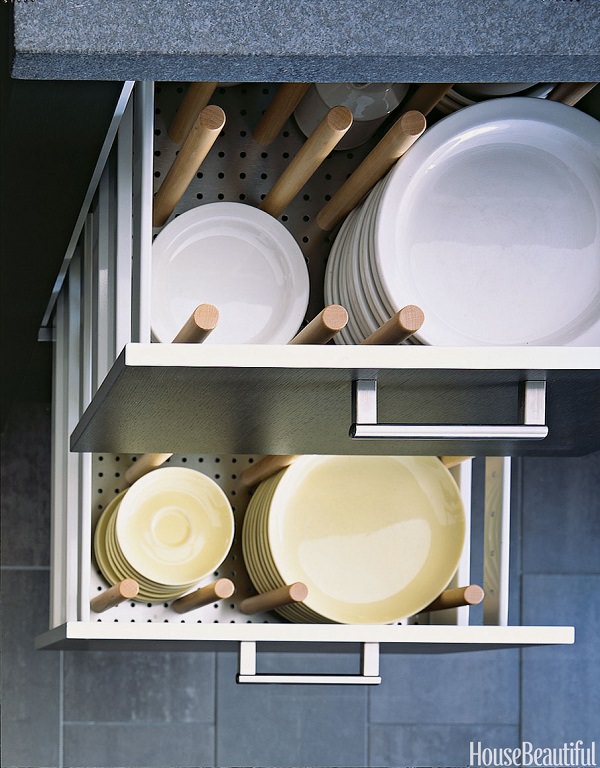 Crockery drawers can be economical with space and safe too. You won't have to take a stack of delicate china from the top shelf and run the risk of dropping them. Besides, such drawers come with pegs that can be moved to hold different-sized dishes.
22. How about a pull-out cutting board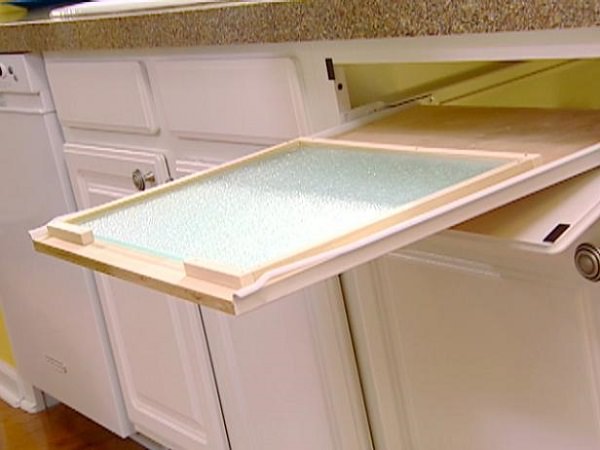 The cutting board is wide and has a lot of use in the kitchen. Instead of having to take it out from somewhere, install a pull-out cutting board that can stay conveniently hidden when it is not needed. Check out the video on the DIY network.