Don't waste money on air fresheners and other chemical products when you can get rid of kitchen odors, with these easy DIY Ideas!
1. Simmer some spices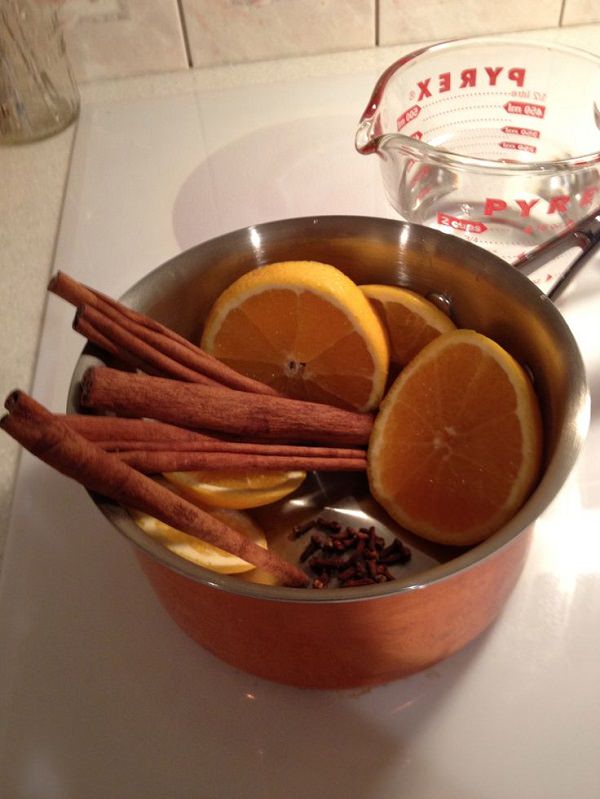 Liven up the stale kitchen air by simmering a handful of cinnamon sticks, nutmeg, and cloves with some lemon peel in a large water pot for about an hour. You can pour this liquid in a spray bottle then use it for freshening other areas of the house.
2. Remove drain odor with salt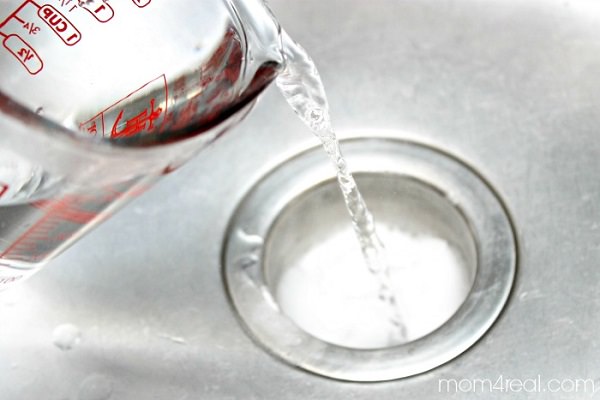 Salt, vinegar, and baking soda are effective in unclogging and eliminating drain odor in your kitchen. Pour a cup of salt then a cup of baking soda followed by a kettle of hot water. This is one of the excellent DIY ideas to get rid of stinky smells in the kitchen.
3. Bake lemon slices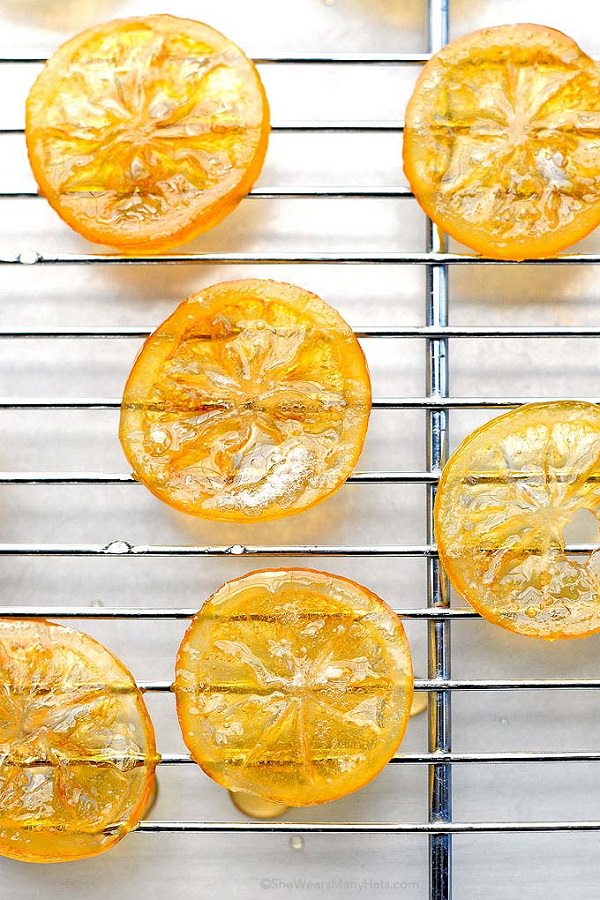 A cost-effective way to do away with kitchen odors is to bake some slices of lemon in a preheated oven for about 90 minutes at [225 degrees F]. Turn off and open the oven and leave it open for some hours.
4. Use borax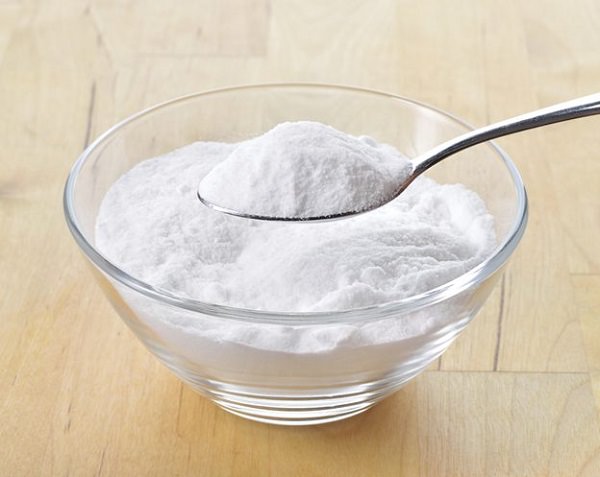 The dust bin has a tendency to breed bacteria, mold, and fungi hence the bad smell in the kitchen. Sprinkle a half cup of borax at the bottom of the garbage can to keep microorganisms out and renew this each time to empty the bin.
5. Homemade deodorizer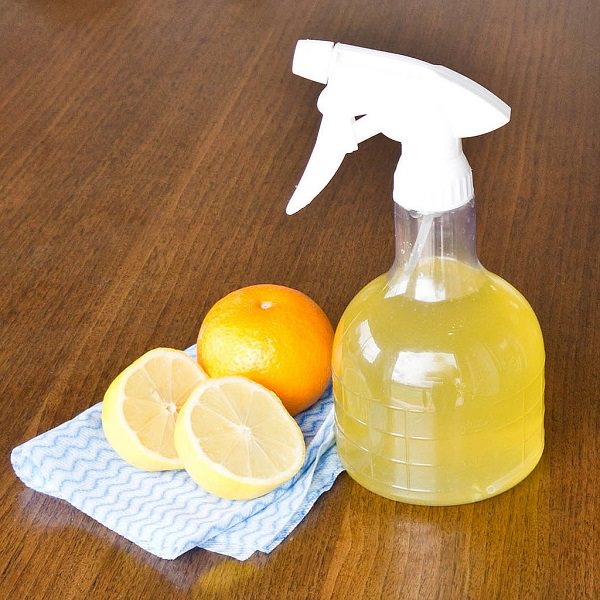 Bacteria thrive in the deep of the garbage bins and builds up the longer you don't empty the bin. Grind citrus peels or fresh mint to deal a blow to the odor and experience a fresh smelling kitchen.
Also Read : Best Kitchen Cleaning Hacks
6. Bake some brownies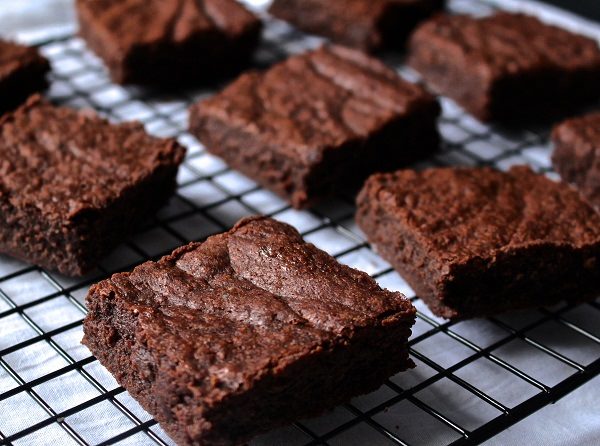 Baked brownies make a fantastic kitchen deodorizer naturally and without much effort. Buy from the shop or make your brownies for this exercise, whichever is easiest for you.
7. Use scented candles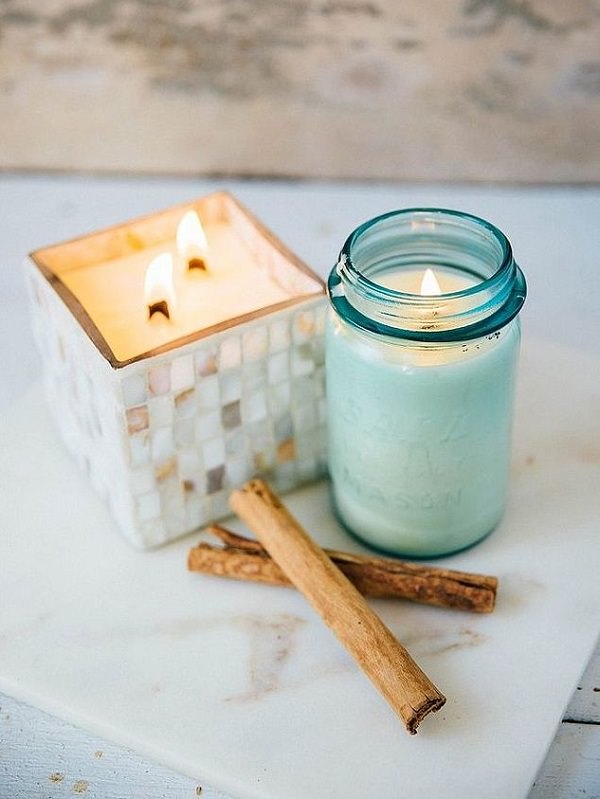 They are not only meant for the lounge, bathroom and the bedroom, your kitchen can also benefit from the sweet scent of this fragrance. Once you are done with cooking, light a few sticks to get the food fumes out. Here's is a DIY.
8. Soak Chopping boards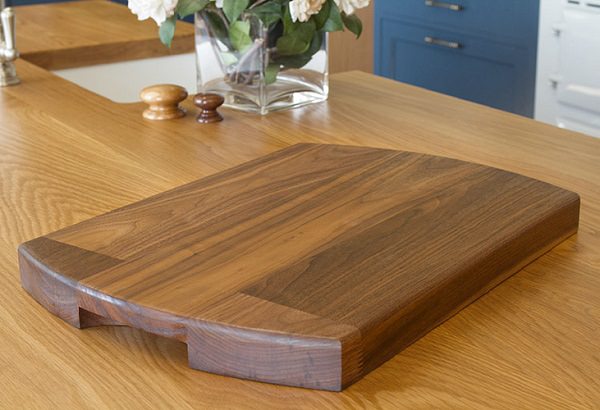 The wooden chopping boards have the tendency to absorb smells around the kitchen if you don't do a thorough cleaning on them. Soak them overnight in water then allow drying naturally.
9. Vinegar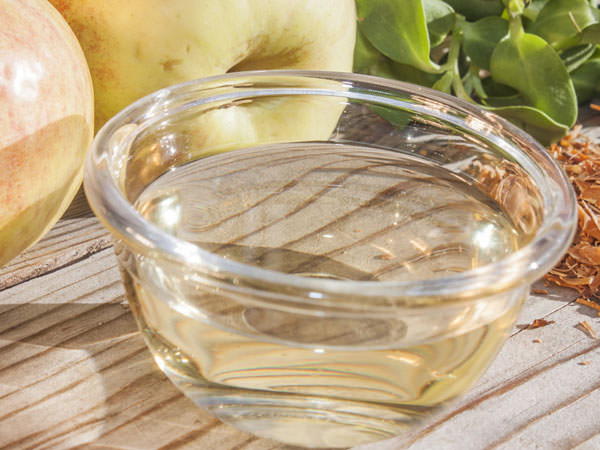 The usage of white vinegar is vast, the most common being removing odor effectively. Just put a bowl at a corner and dot specific areas of the kitchen and in a few hours, the smell will be gone.
10. Burnt toast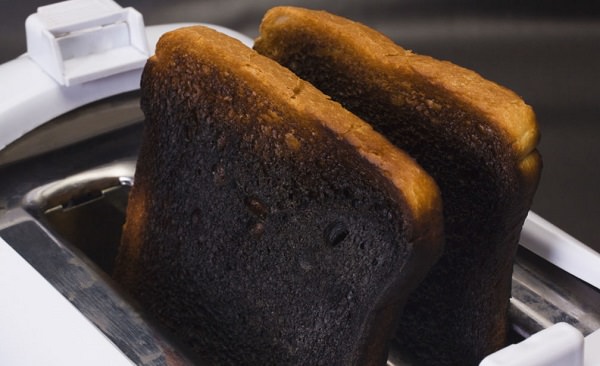 Burning bread slices removes odor from kitchens so fast. Instead of the bad smell, let your toaster generate some burnt toast smell. This odor doesn't last long hence its preference over the smell of your kitchen that may go on for days.
11. Coffee beans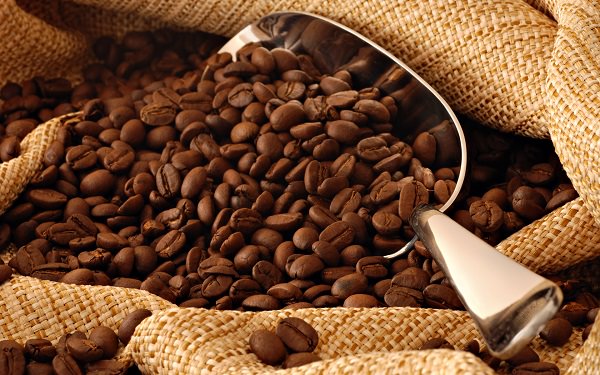 Most people like the scent of freshly ground coffee. Us this to remove the persistent kitchen odor by placing the ground coffee in a dish to absorb any long lasting odor. It is a natural way to freshen up the kitchen.
12. Baking Soda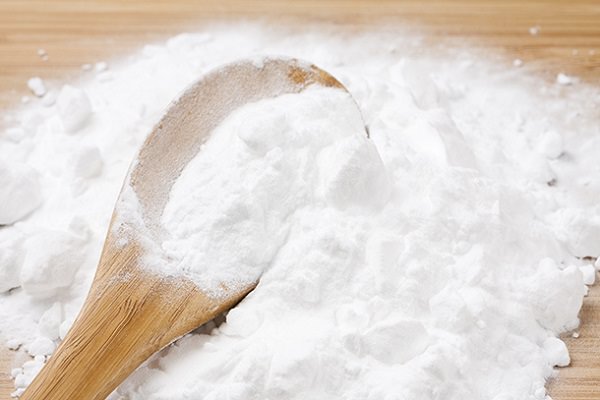 With so many uses, baking soda is a friend of the kitchen. It neutralizes acids and cuts through odors. Sprinkle around or place the powder in an open box, to deodorize the kitchen.
13. Oats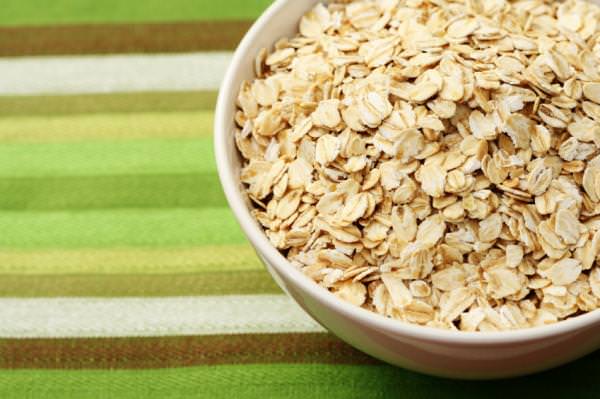 Oats make an excellent odor absorber. Just leave a bowl anywhere the smell comes from and in a few hours, our kitchen will smell fresh. Eat oats and use oats to make your kitchen smell nice.
14. Lemon Juice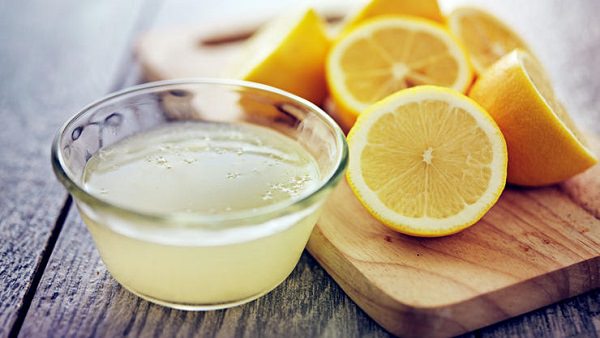 Instead of covering odors with lemon-fresh scents, use the real lemon juice to freshen the kitchen naturally. It neutralizes the smell of garlic, and fish effectively. Use a few drops of lemon in your humidifier for a fresh smell.
15. Hot water and dish soap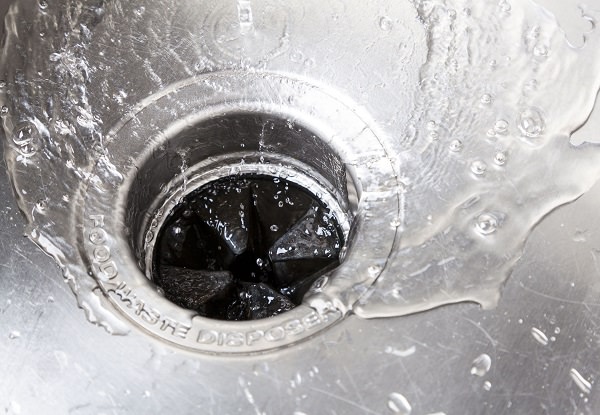 Flush hot soapy water through the garbage disposal as it runs. Then fill the sink will a couple of inches of hot water, squirt some soap, turn on the disposal then unplug the sink to let it flush.
16. Ice cubes, lemons peels, and coarse salt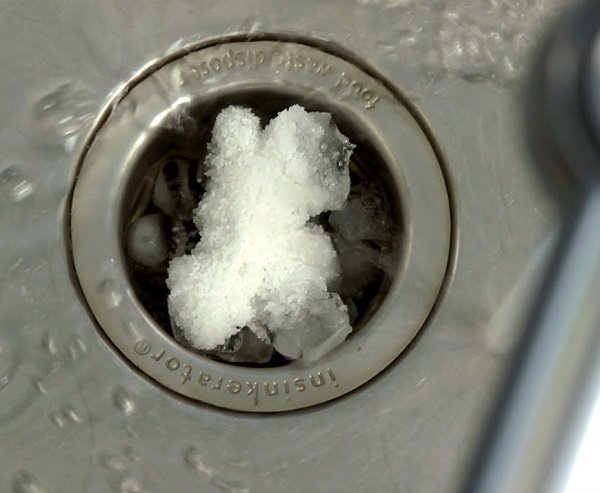 Clean your disposal blades that may still be holding some food particles hence the lingering smell. This combination will do wonders for you. Repeat this process but add some ground lemon peels for freshness.
17. Vinegar and lemon ice cubes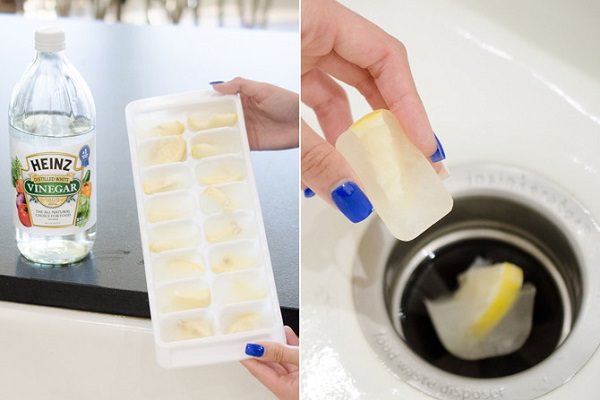 Freeze lemon wedges in vinegar then crush them in the disposal to create a [shortcut cleaning] and freshening technique. This is one of simplest DIY ideas to get rid of stinky smells in the kitchen.
18. Turn the heat up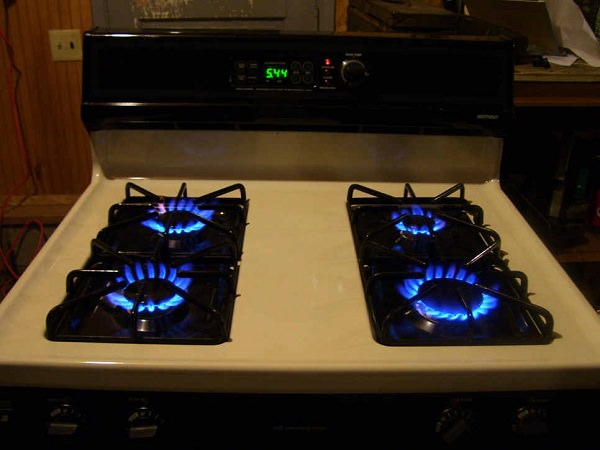 It's better to prevent the smell then fight it later. Just flip your stove's fan to get rid of the odor before they settle in. It has a small but effective effect on kitchen smells.
19. Keep windows open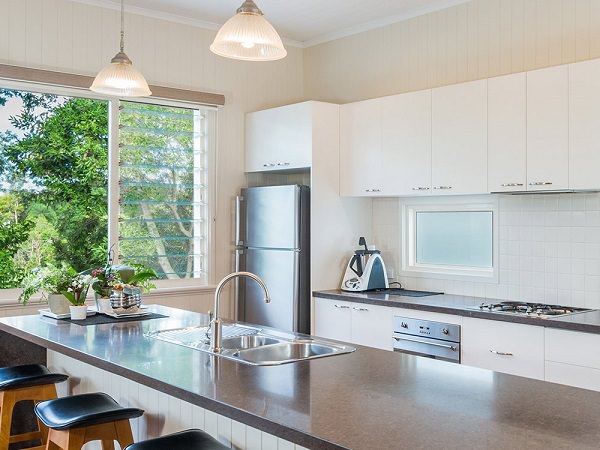 Fresh air is so effective at ridding your kitchen of bad smells. It is even better if you have a fan to drive out air to allow fresh air in. Set the fan near the window for the best results naturally.
20. Clean Up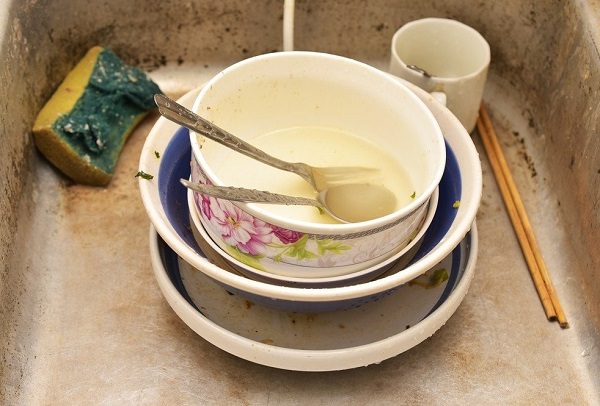 Many of us will save washing dinner plates for later, and this is a source of bad kitchen smells. Fill those pots with hot soapy water to [eliminate] the smell of last night's cooking.
21. Stinky trash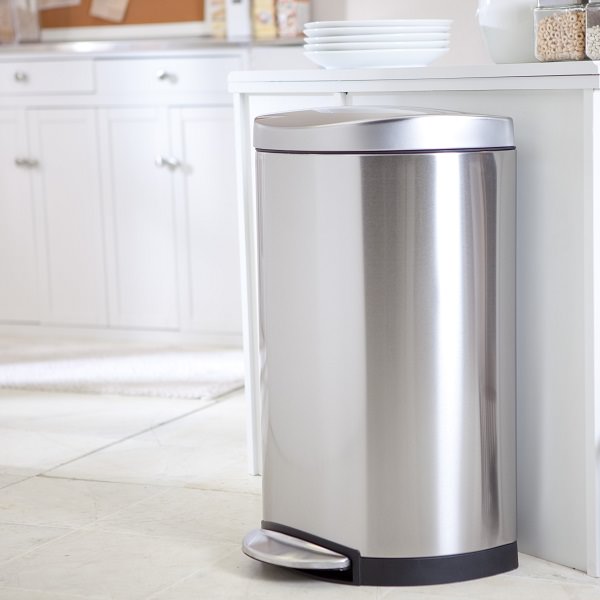 Ensure to wash the inside and outside of your trash can for fresh kitchens. Use hot soapy water to rid it of the debris and smell. Placing used fabric softener sheets at the bottom will help absorb odors.
22. A burnt-on food spill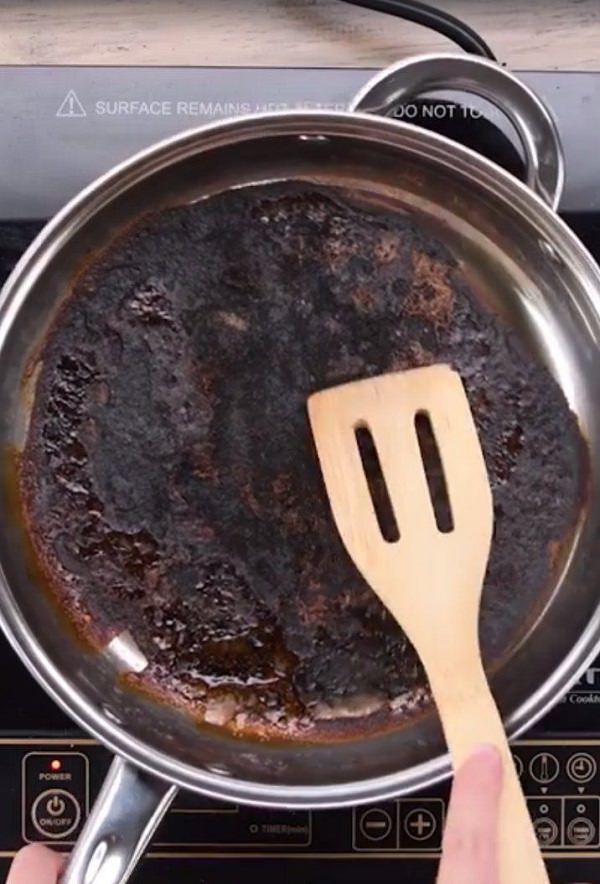 sprinkle some salt on casserole to absorb the burnt smell and make cleaning it easier when you are ready to wash the dishes.
23. A smelly microwave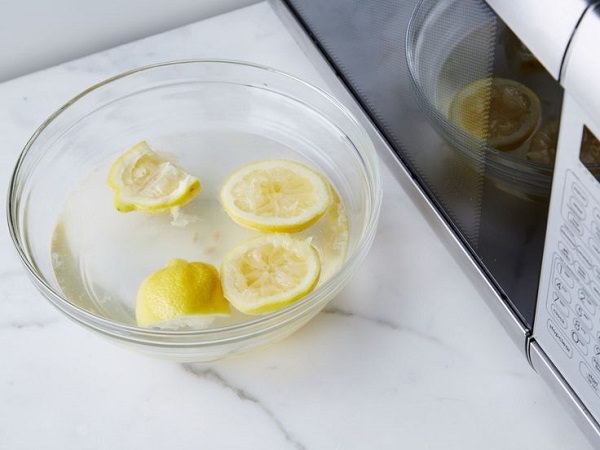 To speed up the dispersion of the smell in your microwave after burning something in it, fill a large bowl with water and add a couple of chopped lemons and fragrance spices like cloves. Boil it inside then let it sit inside the microwave for about 15 minutes.
24. A foul dishwasher

Clean the dishwasher with vinegar and run a short cycle to handle the food and grease from cooking. If the smell is still strong, call a plumber for it could be a serious problem that requires a pro to remedy. Here's more on how to clean it.
25. De-stink the fridge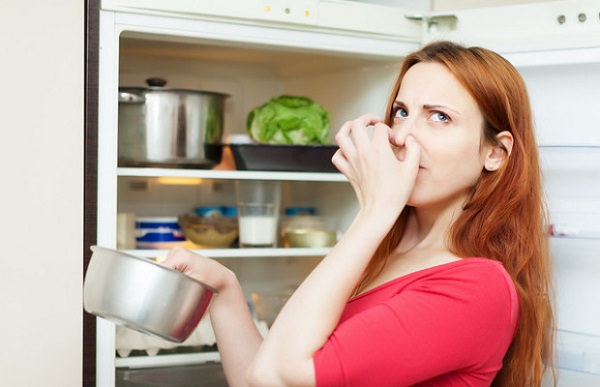 Remove old food left-over from the refrigerator and replace old ice cubes that may he holding kitchen odor. Clean any spills then pour a thin layer of fresh baking powder to keep the fridge fresh smelling. Check more on it here.