This informative guide will help get rid of bad odors in fridge and keep if odor free!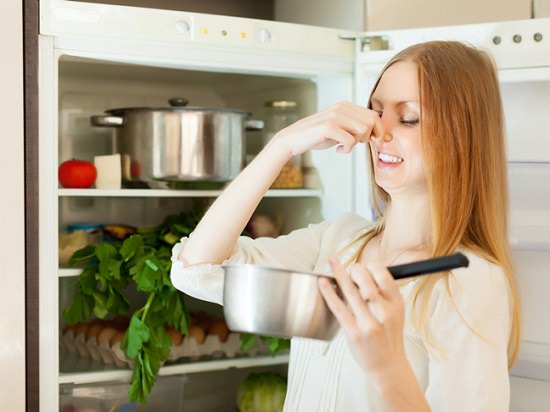 Have you ever opened your fridge and the smell that hits you is foul enough to knock you out? Worse off is when you can't tell the source of the odor. To keep enjoying your meals, you need to clean your fridge to get rid of that foul smell and prevent it from coming back. Let's see how to Get Rid of Foul Fridge Odors.
What are the prerequisites for cleaning your fridge?
First, find a cooler for storing and preserving your foodstuffs as you clean your fridge. When clearing out your fridge sniff every item; throw away any item that has an odor. Any item with mold or fruits and vegetables that have rotted will go to the bin as well. Put every foodstuff that is still fresh in the cooler then cover with ice. Now unplug your fridge from power to begin the cleaning process.
Well, now that your fridge is empty and switched off, cleaning it should be a breeze!
How to Clean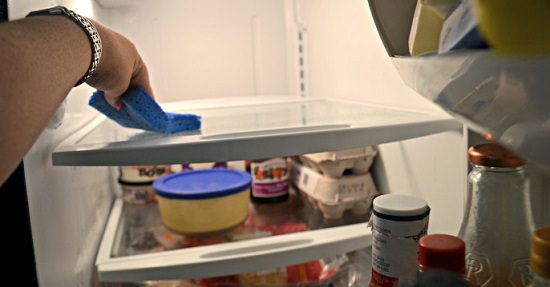 Though there are cleaning solutions available in stores that can be used to clean the fridge components, it is advisable not to use chemicals around your foodstuffs. For your cleaning solution, you can use either baking soda or vinegar. In a sink, mix half a cup of pure baking soda and warm water or 50/50 amounts of white vinegar and water. Take out all the shelves and drawers from your fridge and soak them in the solution for a few minutes then scrub them clean, rinse and leave to dry.
Using the same mixture of your cleaning solution, dip a clean cloth, wring it out and use it to wipe the interiors of the fridge. Remember to swab the seal of the refrigerator as well and wipe the outside with your cleaning cloth.
If after cleaning, your refrigerator is still smelly, you can still get rid of the stubborn smells. You will need at least one household ingredient from the following: baking soda, white vinegar, oats, coffee grounds or activated charcoal.
With the baking soda spread it on a baking sheet, place it in the fridge then close the refrigerator for at least 24 hours or until the smell disappears. If you choose to use vinegar, put an open full cup of it in the refrigerator then keep the fridge unopened until the smell disappears.
When using coffee grounds or oats, you will need to put them in a bowl or two then leave them in the closed fridge for at least a day so that they can absorb all the bad odor in your fridge. Coffee grounds and oats are excellent smell absorbers.
Activated charcoal works in the same way as coffee grounds or oats but takes longer. Put the activated charcoal in shallow bowls, place them on different shelves in the fridge, set the fridge to low temperatures then shut the refrigerator for a few days until the odor disappears.
How to maintain fridge odorless?
Once your fridge is clean and odor free, it is essential to make sure the problem does not recur. To help you achieve this make a habit of labeling and dating your leftovers to help you keep track of the time, they stay in the fridge to avoid them going bad. Also, store fresh foods on the visible shelves so that you can be aware of their condition easily before rotting.
It really is that simple, so block out some time this weekend and Get Rid of Foul Fridge Odors.