If you love plants and have got some unused teacups in your kitchen, these ideas are worth a look!
1. Miniature Garden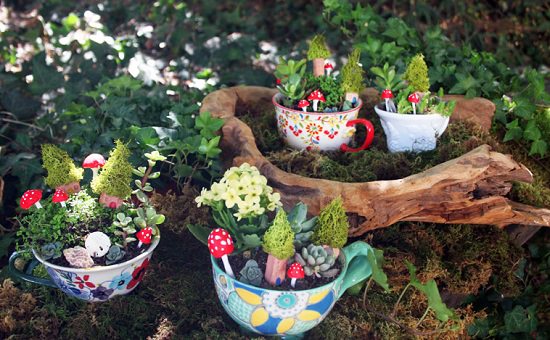 Create a miniature version of a garden to dress up your garden or home beautifully. This is a fun project that you can do with your kids! Visit Camp Makery to get the full tutorial.
2. Mug Herb Garden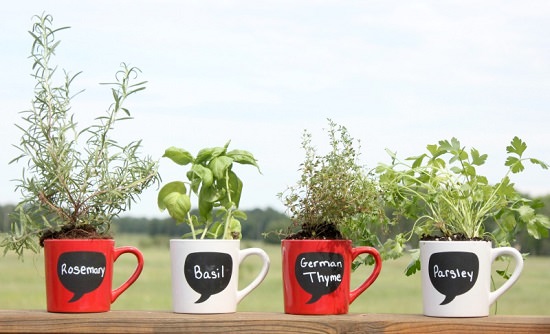 How about planting a herb world inside a coffee mug? You can add chalkboard marking to make it easy for you to recognize the herb! We found the idea here.
3. Spring Under Glass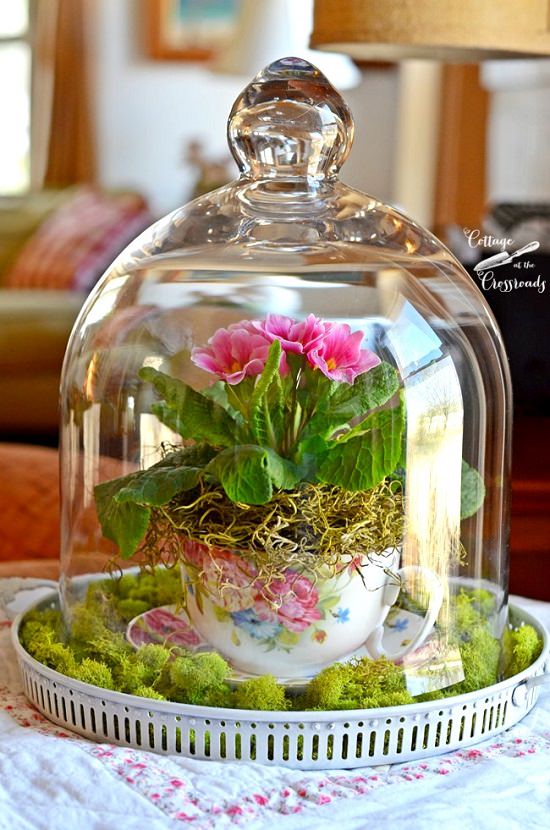 What great idea to preserve spring under glass to welcome March! Just plant your tea-cup garden and further, follow the instructions available here.
4. Succulent Planter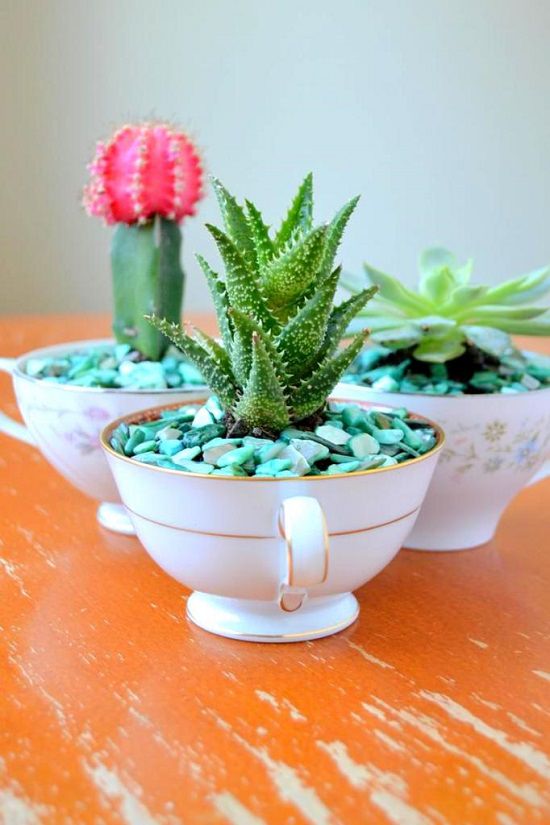 If you love gardening, but at the same time you don't have enough time to take care of the plants, then this idea might catch your attention!  Create this easy to care succulent tea-cup planter with the help of this article.
5. Hanging Cup Planters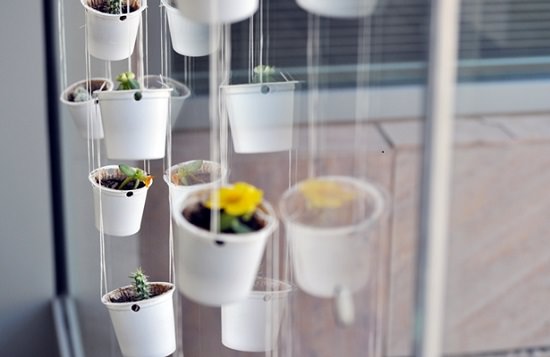 Make better use of k-cups rather than throwing them. Create a vertical hanging garden instead! A few necessary supplies and this tutorial will be of help for you to create one for yourself.
6. Tea-Cup Flower Graden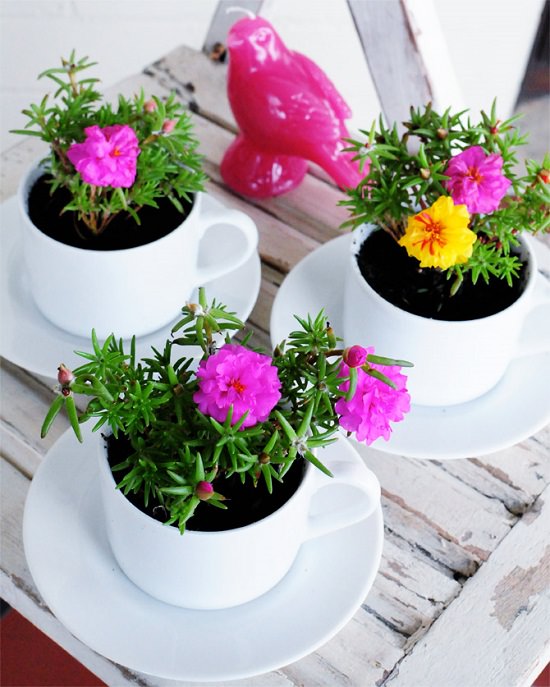 Plant beautiful and colorful flowers or herbs inside a tea-cup to recreate this pretty planter idea. Get the tutorial here.
7. Decorative Teacup Planter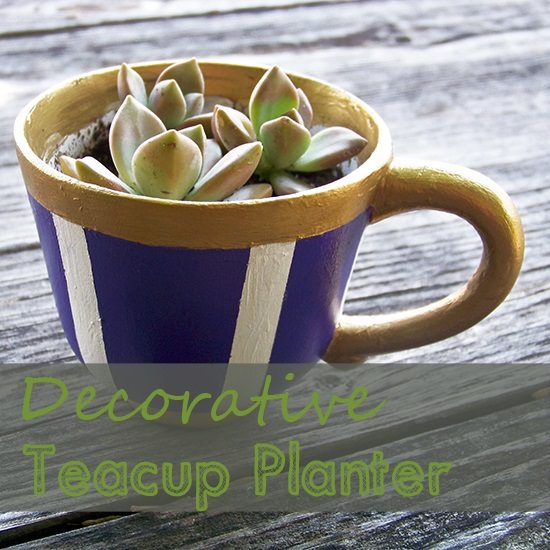 Paint an ordinary tea-cup to give it an exciting look and then follow this tutorial to plant a garden inside the cup!
8. Garden Planters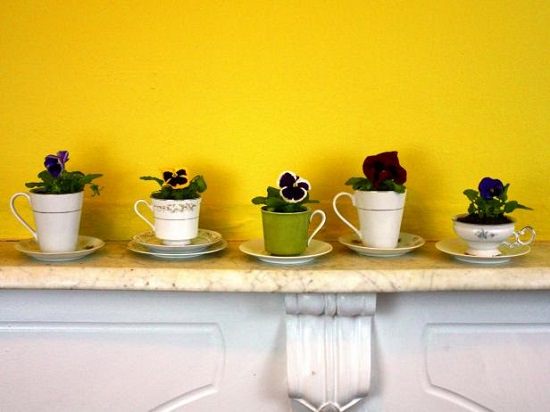 Reuse your old tea-cups and saucers to fit in garden planters inside them! Use them either as party favors or as a centerpiece for any festivity. Here's the DIY.
9. Outdoor Garden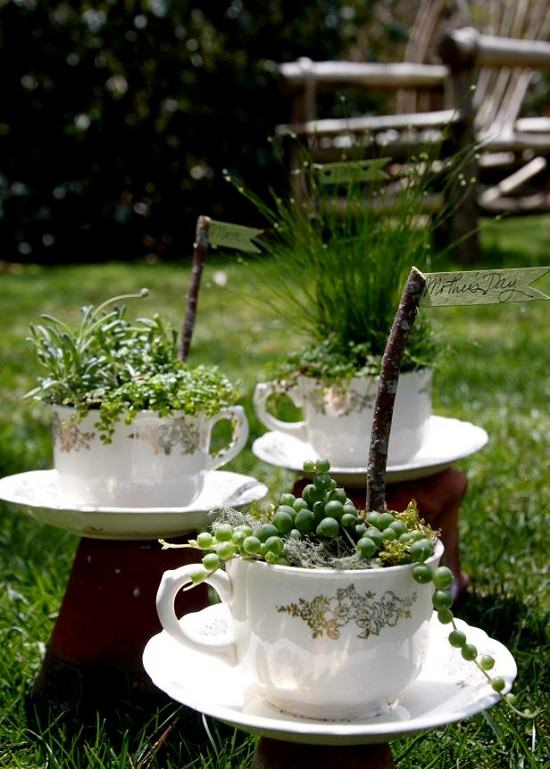 Another teacup garden idea for you to follow. Upcycle a beautiful set of teacup and saucer to showcase in your outdoor garden or windowsill.
10. Fairy Garden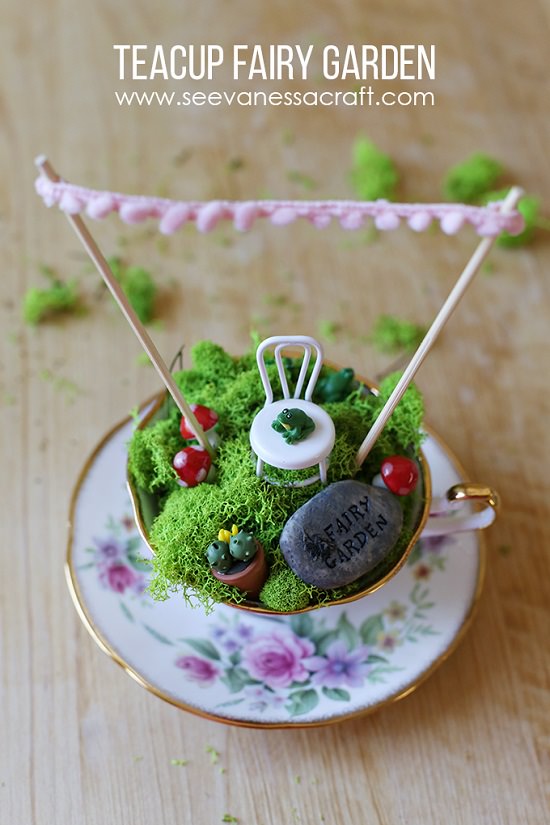 Create this cup fairy garden with cute little ornaments and artificial moss! Visit See Vanessa Craft for detailed instructions.
11. Cup Cactus Planter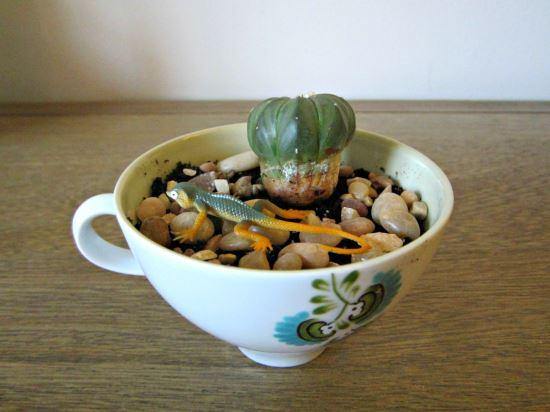 Gather some pebbles, artificial toys, miniature cactus and potting soil to replicate this project. We found the idea at Mother Earth News.
12. Sconce Cup Planter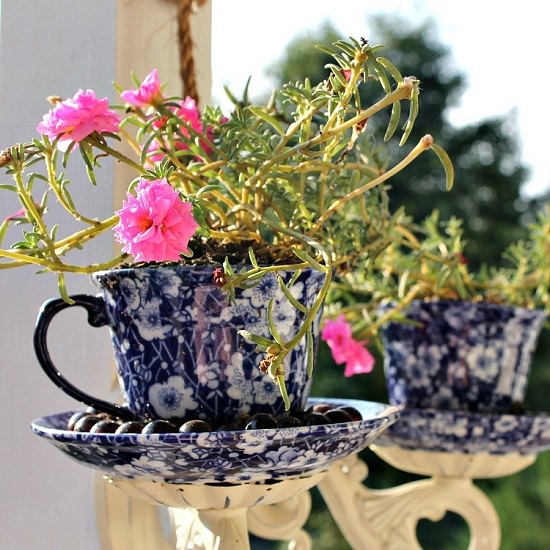 Dress Up your porch by making these sconce cup planters. Purchase or reuse a vintage sconce along with a beautiful pair of teacups to duplicate this DIY.
13. Teacup Fairy Garden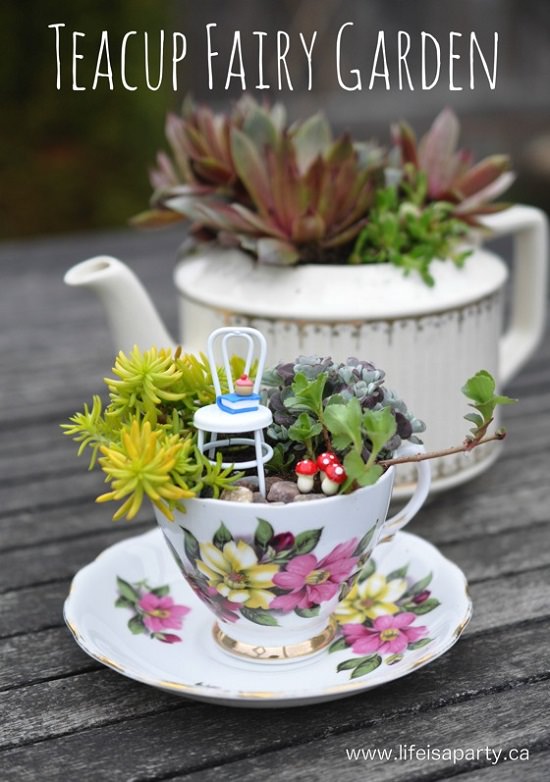 One more fairy garden idea, although a bit more engaging than the project above! Check out the tutorial at Life is a Party.