Keeping kitchen tiles clean is the most essential for the hygiene and for having a beautiful kitchen. This short guide will help you to keep your kitchen tiles clean!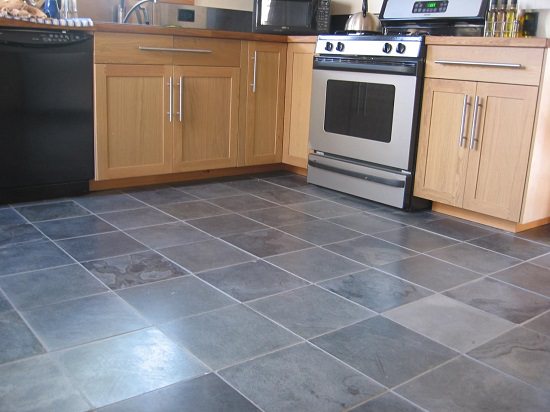 If you clean messes as soon as it occurs, then you probably have an effortless time keeping your house clean. Though this is excellent advice, it is not always applicable in the kitchen. Sometimes you get caught up in the rush of cooking and serving meals that you forget to clean up the greasy stains of food that land on the kitchen tiles as soon as they occur. To get your kitchen sparkling again it is important to set time apart specifically for cleaning it. Here is how to clean your kitchen tiles effectively.
To start you off, you have to prepare the kitchen area you plan to work on. Sweep the kitchen floor to remove any loose dust and dirt particles. If you are not a fan of sweeping, you can use a vacuum cleaner on a low setting to get rid of the surface dirt.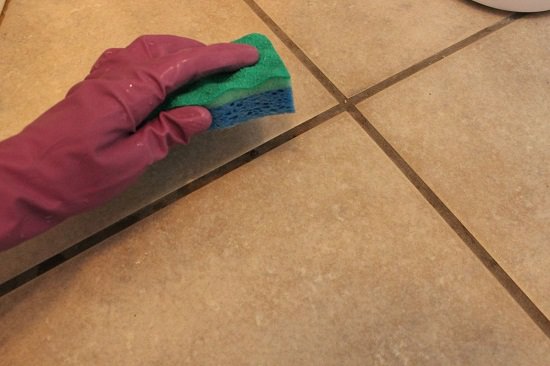 Once you get rid of the surface dirt, then you can now scrub your kitchen tiles. In a bowl, mix a generous amount of soap with warm water. The warm water will soften the grime and grease to make it come off quickly. You can use a sponge, washcloth or even the rough side of a non-scratch pan cleaner to scrub your tiles until they are clean. However, if you have stubborn stains that won't come out with the soapy warm water scrub. Worry not, we will tell you how to remove them!
We all have had that patch on our kitchen tiles that never really clean up even when every other section is squeaky clean. So, what to do? Well, for the stubborn stains, readily available home products such as baking soda or vinegar can get the job done. To use vinegar, mix distilled vinegar and water of equal measure in an all-purpose spray bottle. Spray the mix over the stubborn stains. Let it sit for a few minutes then scrub off. With baking soda, you need to dip a damp sponge or cloth into a bowl of pure baking soda then use it to scrub off the stubborn stains.
The kitchen won't be spotless if you do not clean the grout of the tiles. Grout can harbor stubborn dirt. An old toothbrush is an ideal tool to use, but you can also use a cloth or sponge. When cleaning the grout, you can choose between using bleach or natural products such as baking soda and vinegar to scrub off the grime. Once you are done cleaning the kitchen tiles and grout, give them a thorough rinse to eliminate any product residues wipe them dry.
If you are not too trusting of natural products to get your kitchen tiles clean, you can also use a store-bought cleaning product. Ensure your cleaning product does not harm your tiles. If you are not sure, test the tile cleaner first on a small patch of your tile to see its effects on the tiles color and texture. When cleaning your tiles and grout, follow the instruction on the label of the product to get the best results.
Whether you use natural products, bleach or store-bought cleaning products for cleaning your kitchen tiles what matters most is that you do a thorough job of cleaning the kitchen tiles.