Cleaning the kitchen countertop can be a difficult task, but these tips and tricks will help you get your countertop super clean in no time.
1. Concrete countertops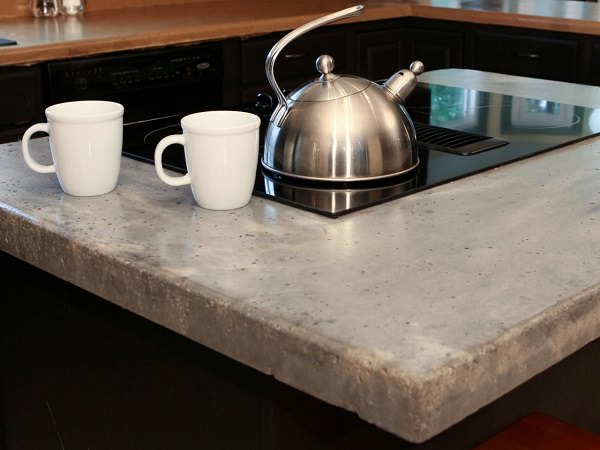 Concrete kitchen countertops are attractive and functional. They can either be porous or non-porous. The non-porous type is one that has been treated with a sealer. Porous concrete countertops do not have a sealer and are more prone to deep staining. For both kinds, using a gentle cleaning approach is the way to go. A daily cleaning routine using dish-washing soap and warm water will do the trick. This is how you can go about it. Here are some tips for cleaning concrete countertops that you can check.
2. Marble countertops
Marble makes for gorgeous kitchen countertops. This surface is prone to staining and scratching. In this respect, acidic cleaners like lemon juice and vinegar are too harsh. The key is to use something non-abrasive. The best part is that cleaning the countertop is easy; just employ some mild soap with warm water and some paper towels. This is how you do it.
3. Quartz countertops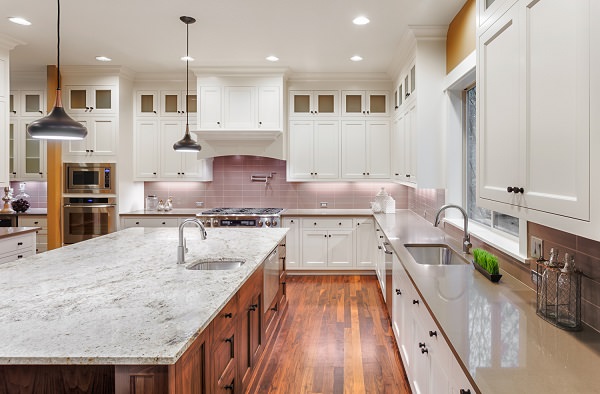 These are some of the most appealing non-porous countertops available today. They serve contemporary style and functional needs effectively. To this end, no major staining, cracking or even etching will affect them. However, the normal spills from drinks should be taken care of immediately to retain the natural appeal. From cleaning simple stains to removing grease and erasing permanent marks, this is how you should clean your quartz kitchen countertop.
4. Butcher Block Countertops
There are innumerable merits of having a butcher block kitchen countertop. However, amid the aesthetics, cleaning this surface can prove to be a herculean task. If you want to maintain the integrity of your countertop and have it sparkling every day, you might as well learn how to efficiently clean it using the right materials. Grab your white vinegar, mild soap, sponge and paper towels and follow this guide.
5. Tile countertops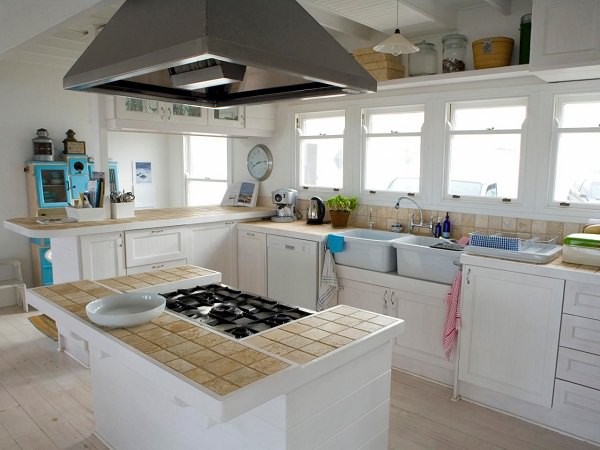 Tile is an excellent material that is easy to clean. However, most tile varieties are grouted. Grout is a cement-based material used to fix the tiles in place. It is the filling between tiles, and this can be a challenge when it comes to cleaning. Mildew, dirt, and stains show easily in the grout, and to this end, you have to utilize a proper cleaning method like this one.
6. Soapstone countertops
These countertops are virtually stain resistant. As if this is not enough, they are resistant to heat; meaning that you can place hot pots directly on them. This non-porous surface is certainly easy to clean. No need for harsh chemicals or other sophisticated cleaning aids. The only demerit is that it dents easily. Check this informative article to learn how to clean it.
7. Stainless steel countertops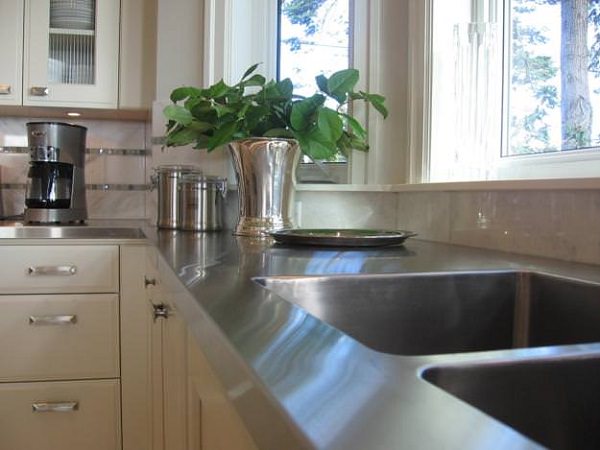 These varieties add that metallic appeal to your kitchen. They are sturdy and robust to withstand heat and stains. Cleaning is easy and not doing it regularly will make for dull unsightly surfaces. A microfiber cleaning cloth paired with some water works great. Adding some dish soap will add that appeal and help remove tough messes. Here's more on it.
8. Laminate countertops
Laminate surfaces are some of the most durable on the market. Also, they are highly versatile and are made to look like granite and even wood. In fact, they are made using composite materials like resin and paper. High-quality laminate will serve you well but not taking good care of it will compromise the appeal. Wiping spills immediately they will help evade tough stains. If you need a deeper cleaning, check this out.
9. Granite countertops
Granite is not as porous as marble, and to this end, granite has become more popular for kitchen countertops. Being less porous means that stains, oils, and even spills will not be as prevalent. You will be glad to know that these countertops are highly resistant to bacteria. Having said all the above, not following a good cleaning regiment will certainly deal your granite countertop a blow.
It is important to clean all the spills properly to keep at bay a bigger problem. Baking soda and water will remove tough stains. Avoid using abrasive products such as vinegar and bleach. These harsh products will weaken the granite sealing to make the countertop porous. Check this article to learn how to clean it.